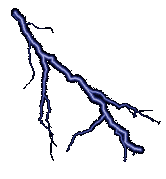 The above pictures are borrowed and are not mine.
They are property of Tri-star Pictures
and other assorted production and PR companies.
---

Forever Knight chronicles the adventures of Detective Nicolas Knight a 13th century vampire working on the Toronto Police force. It is the tale of his quest to regain his mortality by repaying his sins against humanity. His antagonist, thwarting and discouraging his attempt to become human again, is his 2000+ year old master, Lucien Lacroix. Lacroix does not wish to lose his son and will do almost anything to keep him in the fold. The series has been cancelled, but there is a concentrated effort to bring it back in at least a two-hour TV movie, plus, there are 2 novels on the market and a 3rd one on the way. See the links below.
(As you can tell from the pics displayed above, I am a Lacroix fan.)

---

Try the new Forever Knight Family Feud Game,
developed by our own Heather.

---